How to travel for three months with just a 40-litre backpack
by Maaike, 28 February 2018
Packing your bag for a long-term trip is hard. You're tempted to bring a lot of stuff because you're gone for a long time and you really need that electric foot file, inflatable pillow, Twinings Lady Grey tea, beauty case and mosquito net. Or do you now? You'll be sweating like crazy, carrying all that stuff. You can leave a lot of things at home. And besides, if you forget something you can most likely buy it in most places on earth.
Oliver and I both purchased the Osprey Farpoint 40 backpack for our long-term travels. We asked some of our well-traveled friends how big their packs were, and most of them said they brought a big pack (60+ litre) and regretted it. They said that they ended up carrying stuff in their pack that they (almost) never used. Another point in favour of the Farpoint is that it can be carried on airplanes as hand-luggage. Avoiding extra airplane costs is always a big plus the way we see it!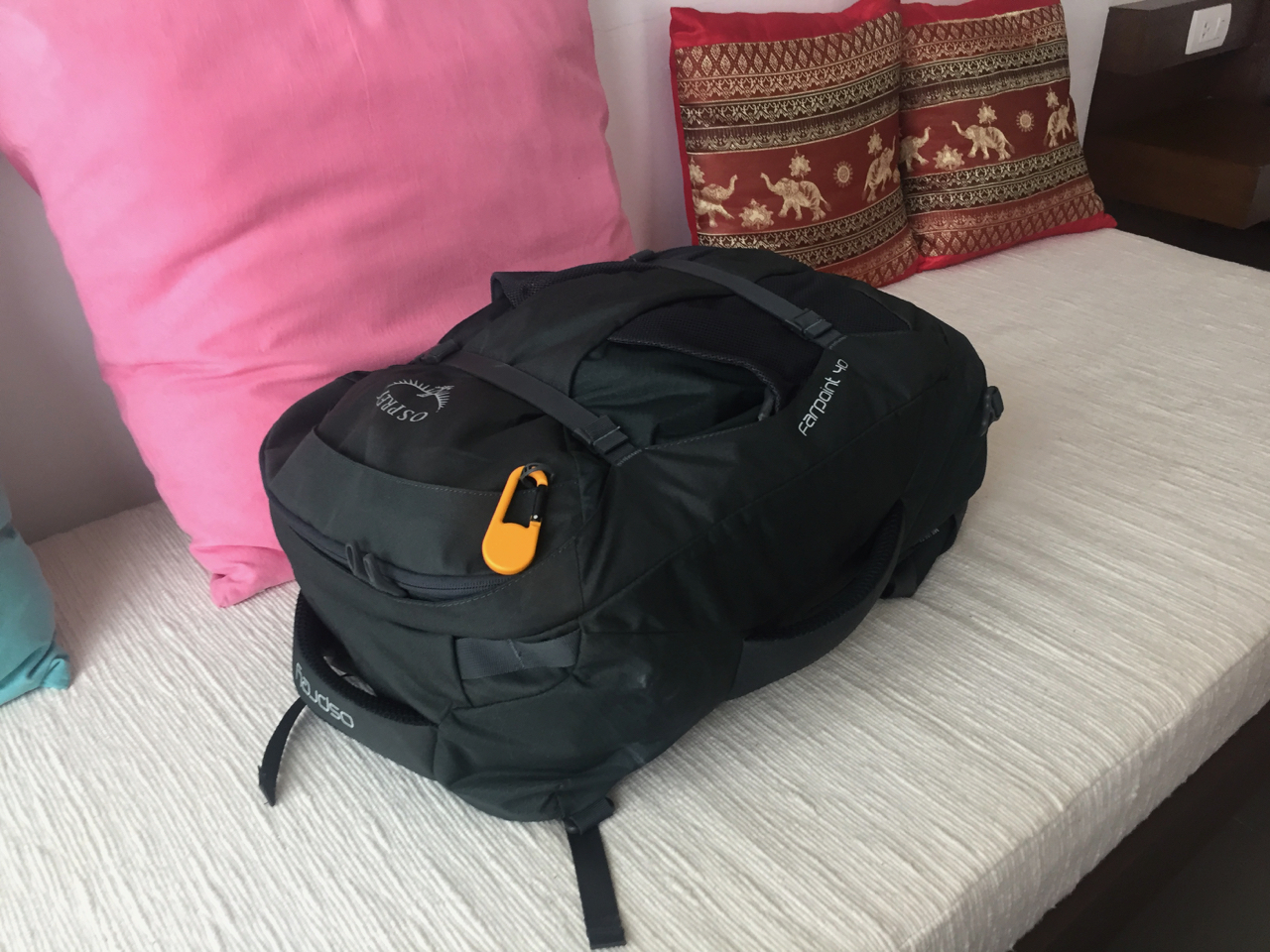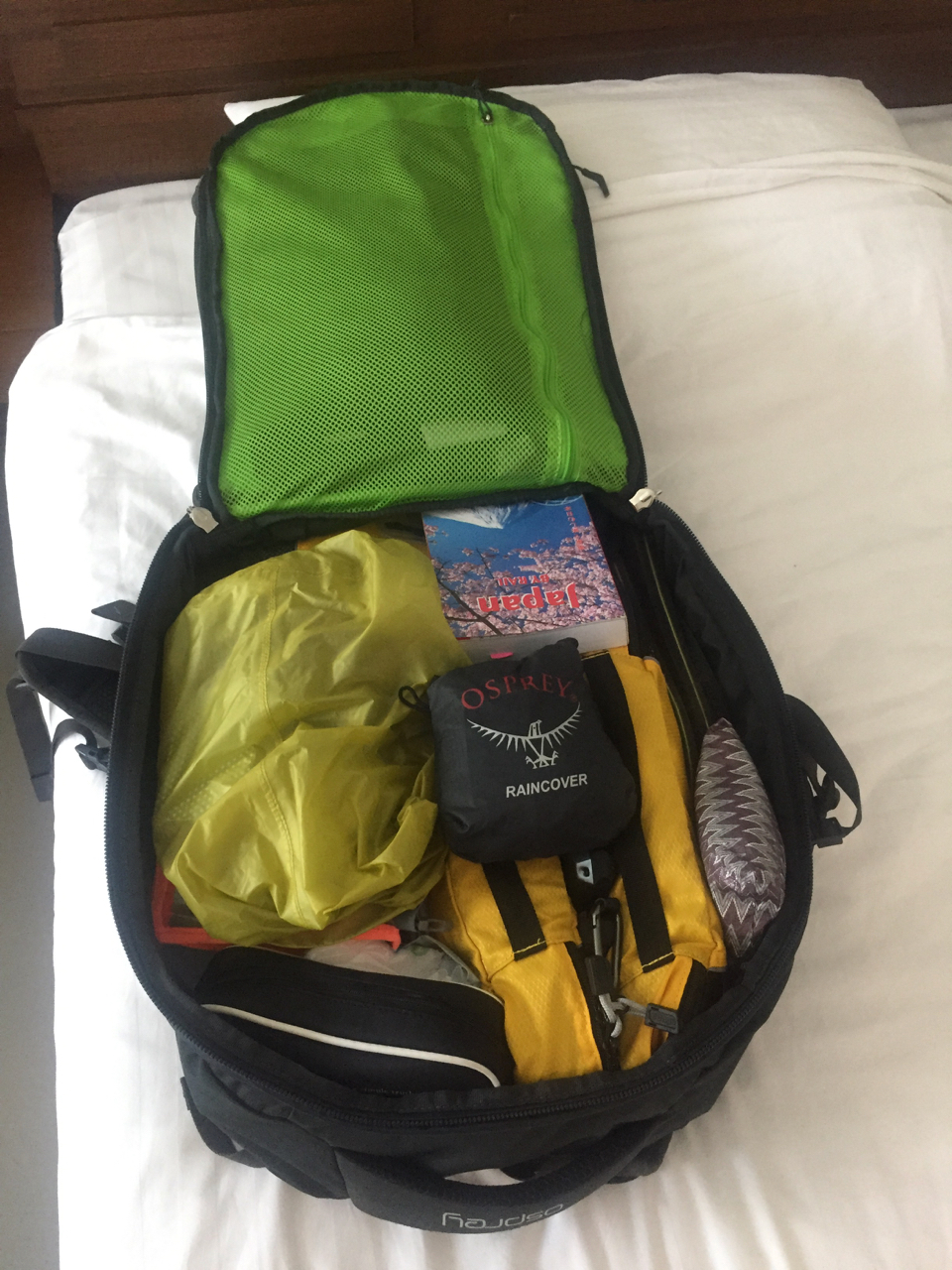 What I personally like most about the Farpoint is that it's more like a 'suitcase backpack' than a traditional backpack. You can open it up completely and a very suitcase-like interior is at your disposal. This makes it very easy to efficiently fill the backpack.
Without further ado, this is what Oliver and I brought on our latest travels.
In our PacSafe waist wallet, which we always carried on our body:
Passport, cash money, mobile phone, copies of each others passport, a debit card and a credit card
3 e-bags with clothes:

4 normal underpants + 2 thongs
1 bikini
3 pairs of Bridgedale merino socks
1 sarong (used to enter temples; doubling as a blanket and beach towel)
1 pair of sporty shorts (for casual wear; doubling as yoga and running shorts)
2 IceBreaker sleeveless tops

1 IceBreaker base layer long-sleeve for colder nights
1 fleece jumper for colder weather
Berghaus rainproof jacket
Raincover for the backpack
Pouch with power plug for iPhone/iPad and travel power plug
1 pair of TeVa sandals
1 pair of flip-flops
1 baseball cap
Travelguide "Japan by Rail"
1 dry-sack with:

2 tiny-tin games
Gitup accessories for the camera

bag with toiletries (all under 100ml):
Lush shampoo bar (not liquid and lasts almost forever)

toothbrush + toothpaste
hair comb
Shower gel biodegradable
Laundry wash biodegradable
Day cream SPF 50
Night cream
Cleansing water
Cotton pads
Cotton swabs
Disposable razors
Tooth picks
Deoderant
Eyebrow pencil (the only makeup item!)

light-weight travel towel (for when accommodation is really basic)
iPad Pro + case
Kindle e-reader
Ray-ban Polaroid sunglasses
Grid-it organiser with:

Internet banking security device
Charging cords for Android and iOS devices
Charging cord for Gitup camera
Converter for SD card to iPad
10 liter daypack
small Moleskine notebook
travel padlock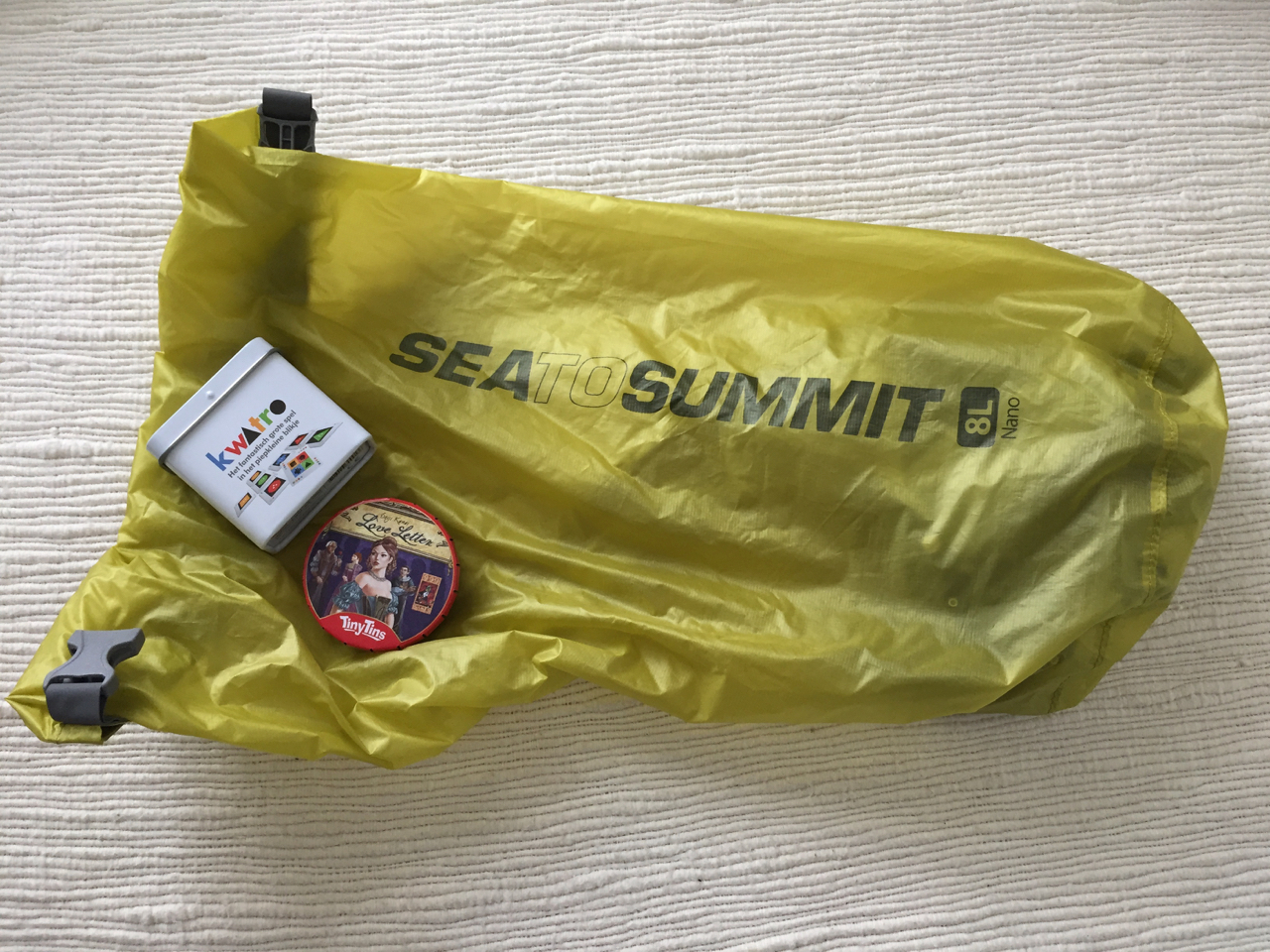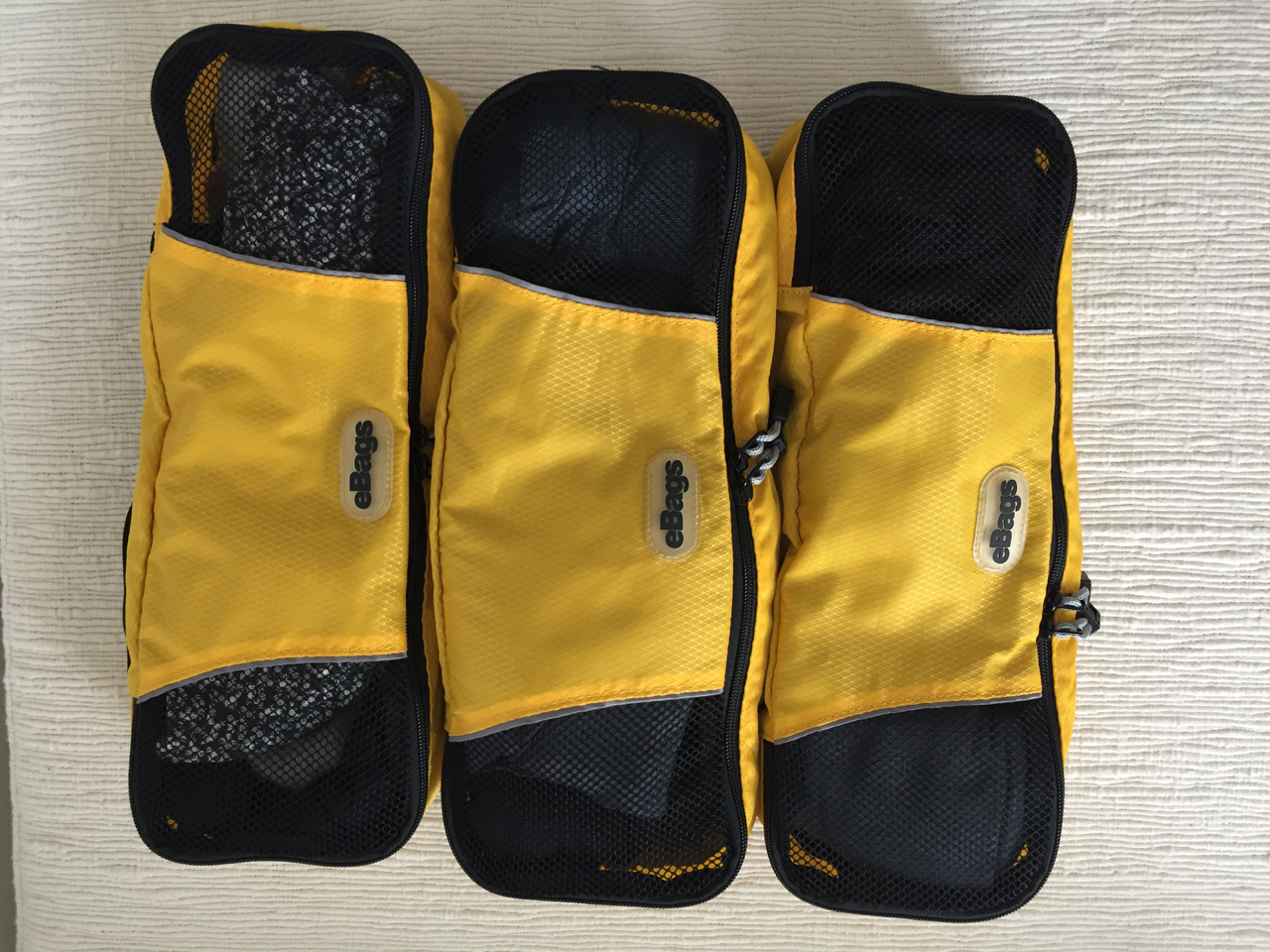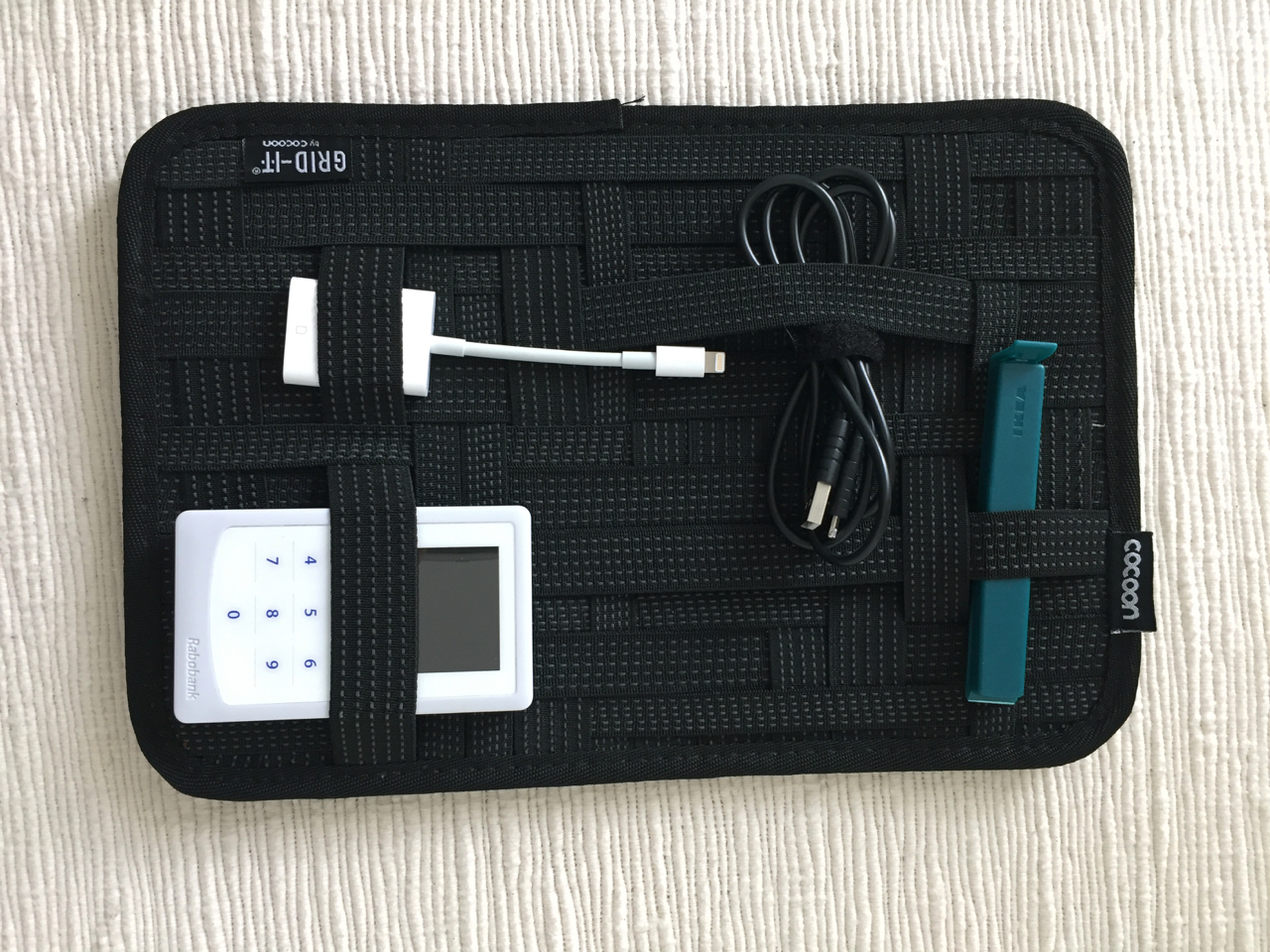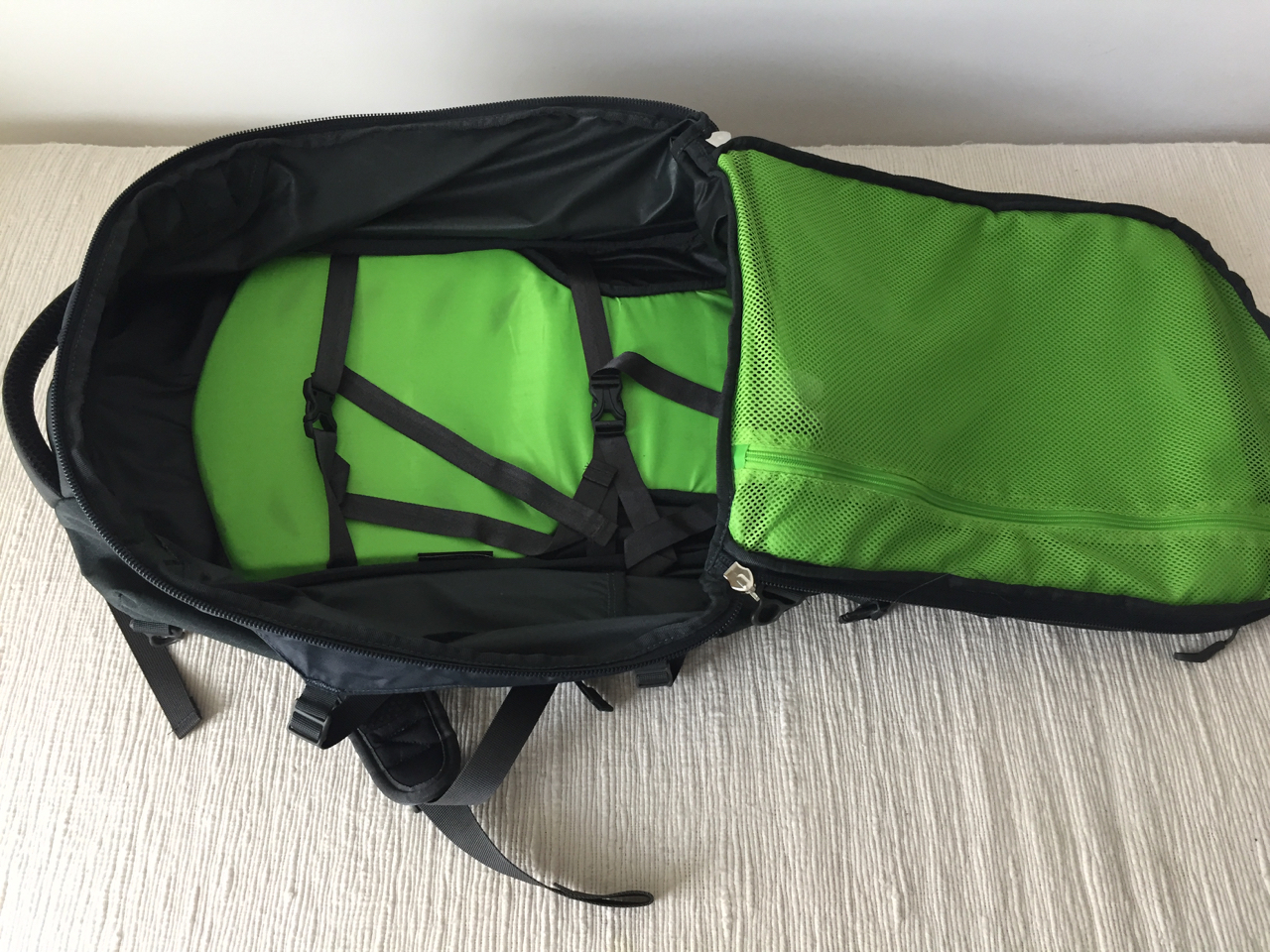 At the start of the trip Maaike was wearing:
zip-off long trousers (her only pair of long trousers!), an IceBreaker t-shirt and Merell hiking shoes.
Oliver's Osprey bag:
first aid kit
Bag with medicine (paracetamol, malaria-pills, etc)
Toiletries bag
3 e-cubes with his clothes
MacBook 12"
Travel guide south-east Asia
Pair of sandals
Pair of flip-flops
One box with 90 pairs of his prescription day-lenses
Kindle e-reader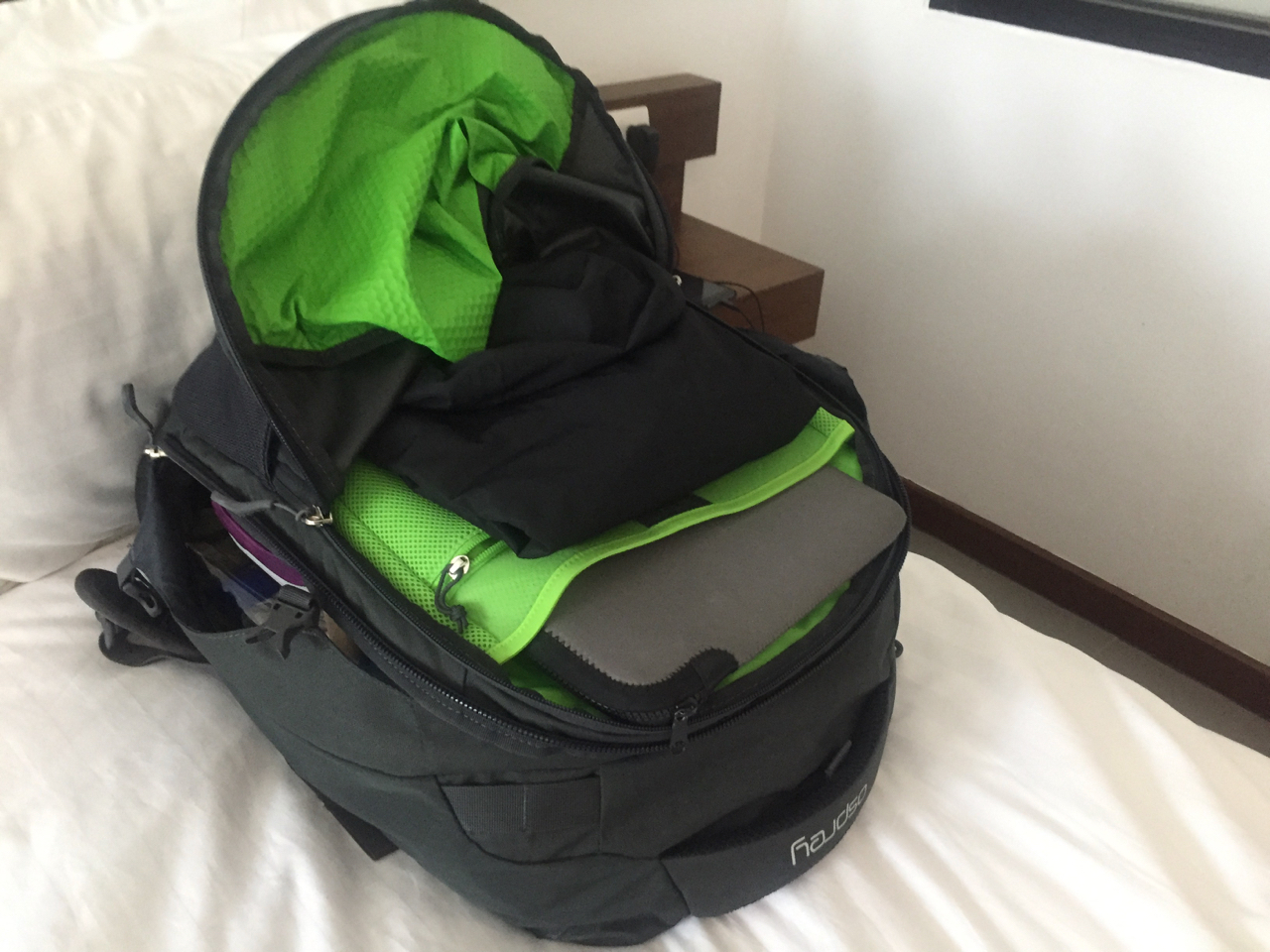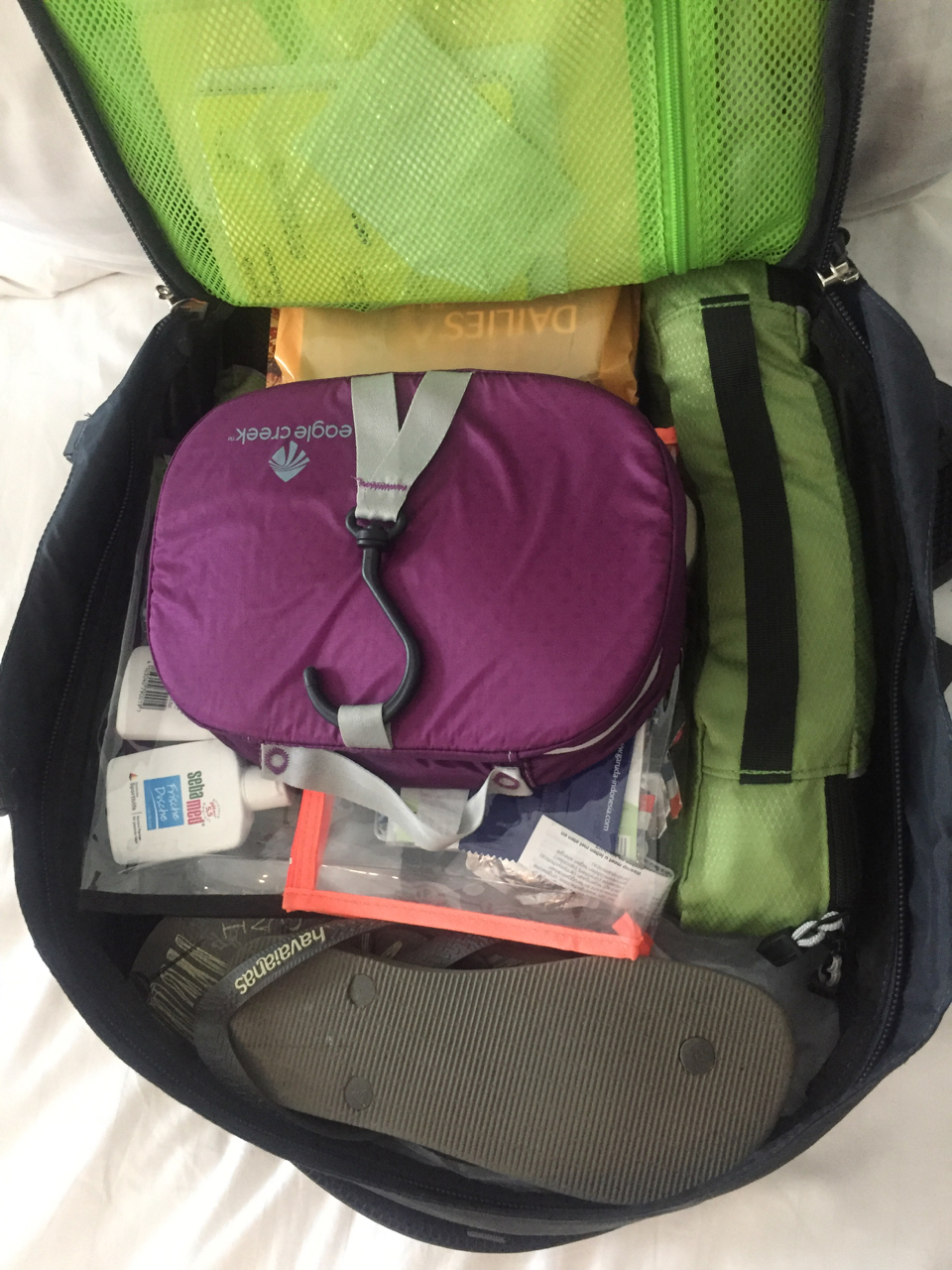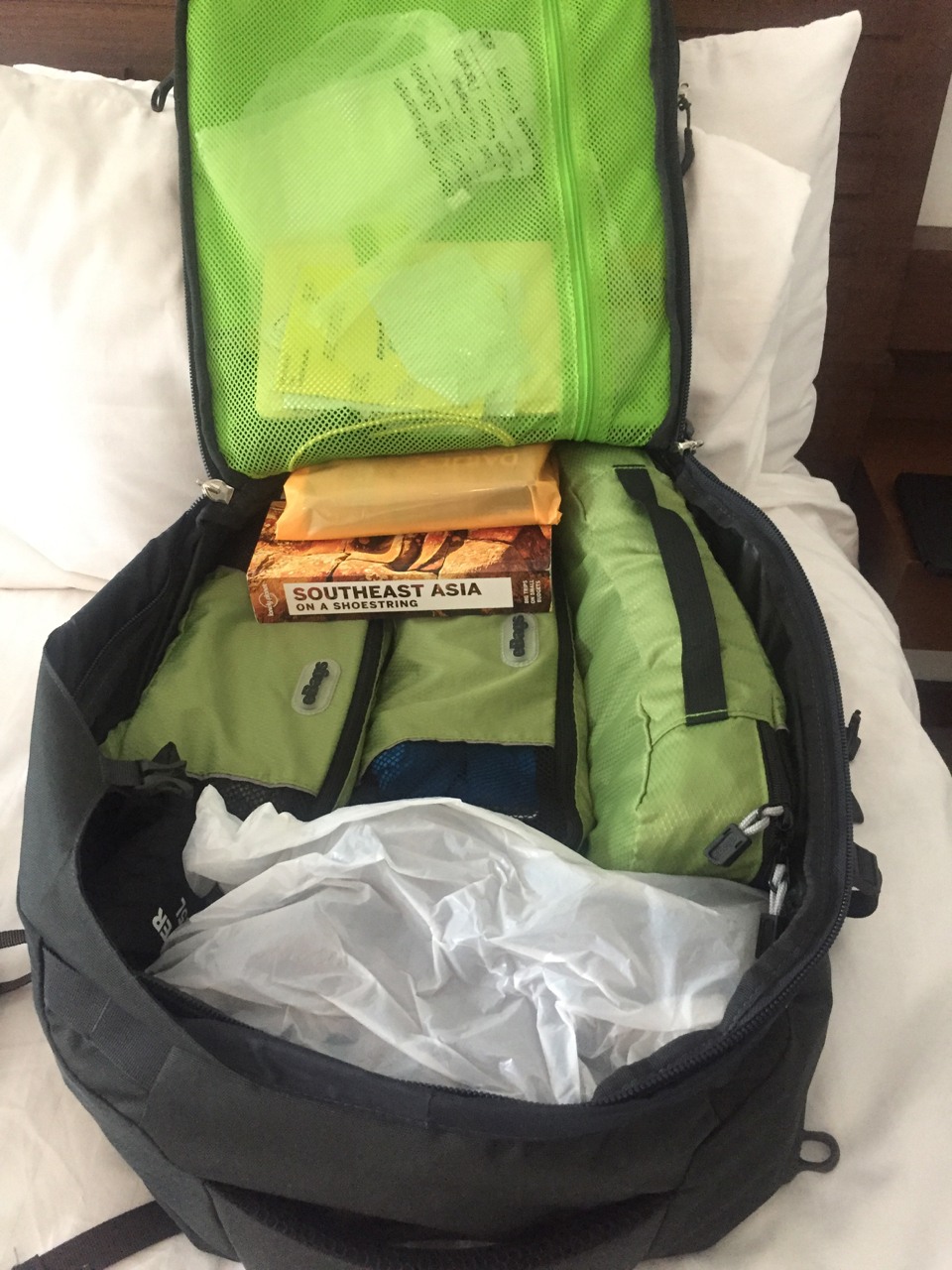 Did we bring enough?
The single pair of long trousers I was wearing proved to be a little too optimistic. When they needed to be washed I had a problem. Since we were traveling in dangerous area's mosquito-wise, wearing long pants was advised. I bought a second pair of long trousers at Uniqlo in Bangkok and another one on a market in Ubud (Bali). One bra also wasn't enough, so I bought another one in Bangkok. Otherwise, I've used all my clothes and didn't have any more needs.
What could we have left at home?
I wish we had left the travel guides at home. We brought a Lonely Planet about south-east Asia and a trailblazer "Japan by Rail". Nice books, of course, but they're heavy. It's better to just bring a digital version of travel guides and leave the paper ones at home.
Things we were really happy with
The MacBook we brought with us was amazing. We built the travel sensibly website on it, I typed most of the blog posts on it and we watched TV-series on it. It was also a liability of course, but the hassle of sometimes hiding it and bringing it along in our daypack was worth it.
We also both liked our Icebreaker clothes. It might seem odd to wear wool in warm climates, but in fact, it's really good. It doesn't soak up too much moisture and it takes a long time before it starts reeking of sweat. The downside of it is that you cannot bring it to a laundry service without giving extra instructions. Wool should not be washed at high temperatures and should not be put in the dryer. You also cannot iron it. Those extra instructions were sometimes hard to explain to people who didn't speak English very well. So we often ended up washing it ourselves with the laundry detergent that we brought with us.
Overall, these 40-litre bags fit a surprising amount of stuff in them and are well worth buying. If you don't mind packing minimalistic, you'll love traveling with the Farpoint.